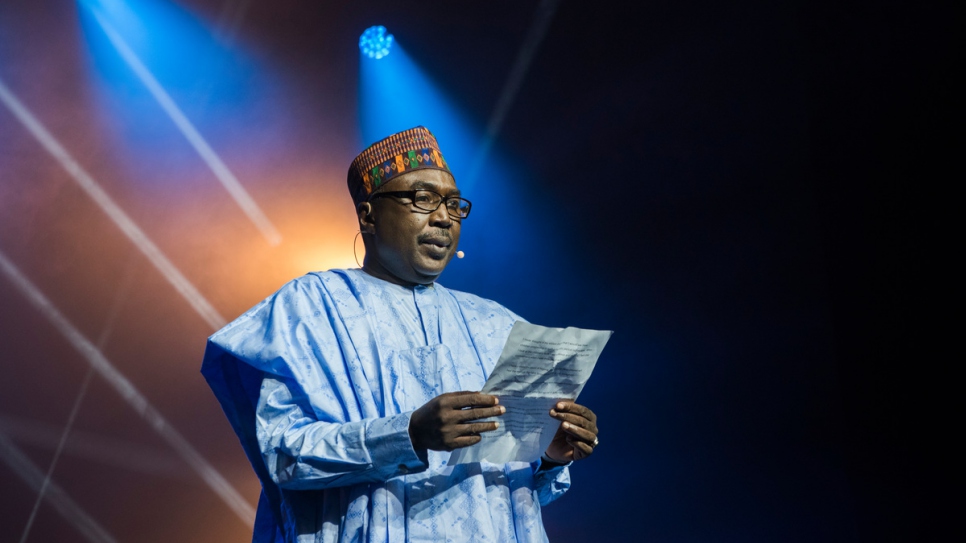 Meet Zannah Mustapha
Zannah Mustapha is a humanitarian and a mediator per excellence. He played critical role in the release of the 103 kidnapped Chibok school girls. As a philanthropist, he possesses the heart to help and contribute to the advancement of humanity proven by his Foundation's more than a decade continual support for children orphaned by the insurgency.
Zannah is driven by the need to provide education to the orphans because in the words of William Feather, "Books open your mind, broaden your mind, and strengthen you as nothing else can" He is giving them a legacy, by providing education – an action anchored on the words of B.B. Kings, "The beautiful thing about learning is nobody can take it away from you". This is a legacy he wishes to bequeath on these children with the plan to change their future and world positively.
His works and contribution has been recognized by local and international watchers. Aside winning many award, he was a finalist for the 2016 Robert Burns Humanitarian Award – given to those who have "saved", "improved", or "enriched" the lives of others or society as a whole, through self-sacrifice, selfless service, hands-on charitable or volunteer works, or other acts". He won the The Unsung Hero", Daily Trust , 2014; "World Humanitarian Award", 2016; "UNHCR's Annual Nansen Award", 2017; 2017 Aurora Prize Modern Day Hero Award – an award that recognizes the contributions made by individuals or guaranteeing the life and actions of safe existence of other; "
His leadership abilities has never been in question shown through his responsibilities as a lawyer, a community mobiliser, advocator,  displaying with dexterity in – visioning, strategizing, development of approach, leadership, teamwork, relationship management,  operationalism of approach, delivering of support, result-oriented as cumulative knowledge, skills and abilities he possesses.
He is a game changer and in recognition of his efforts, which range from bridging gender, political and religious divide by helping the orphans from both divide learn under the same roof. The new charge is striving towards increasing quality and standards of education, living, and all round development.
According to the words of…Mark Twain, "It is better to deserve honours and not have them than to have them and not deserve them"
There is no better way to describe Zannah Mustapha better than in the words T.S. Elliot, "only those who will risk going too far can possibly find out how far one can go".
Testimonials
What People Around the World Are Saying
"I am friends with everybody, it doesn't matter who their father is"
"They are the best of friends, (said of his pupils), "This should be a template for world peace"
"The work (Mr.) Mustapha and his team are doing is of the utmost importance"
"Zannah Mustapha and the students of the Future Prowess School he founded for children caught up in the Boko Haram conflict. This week he also won a U.N. Prize for his efforts"
Love what we do? Donate to support our cause