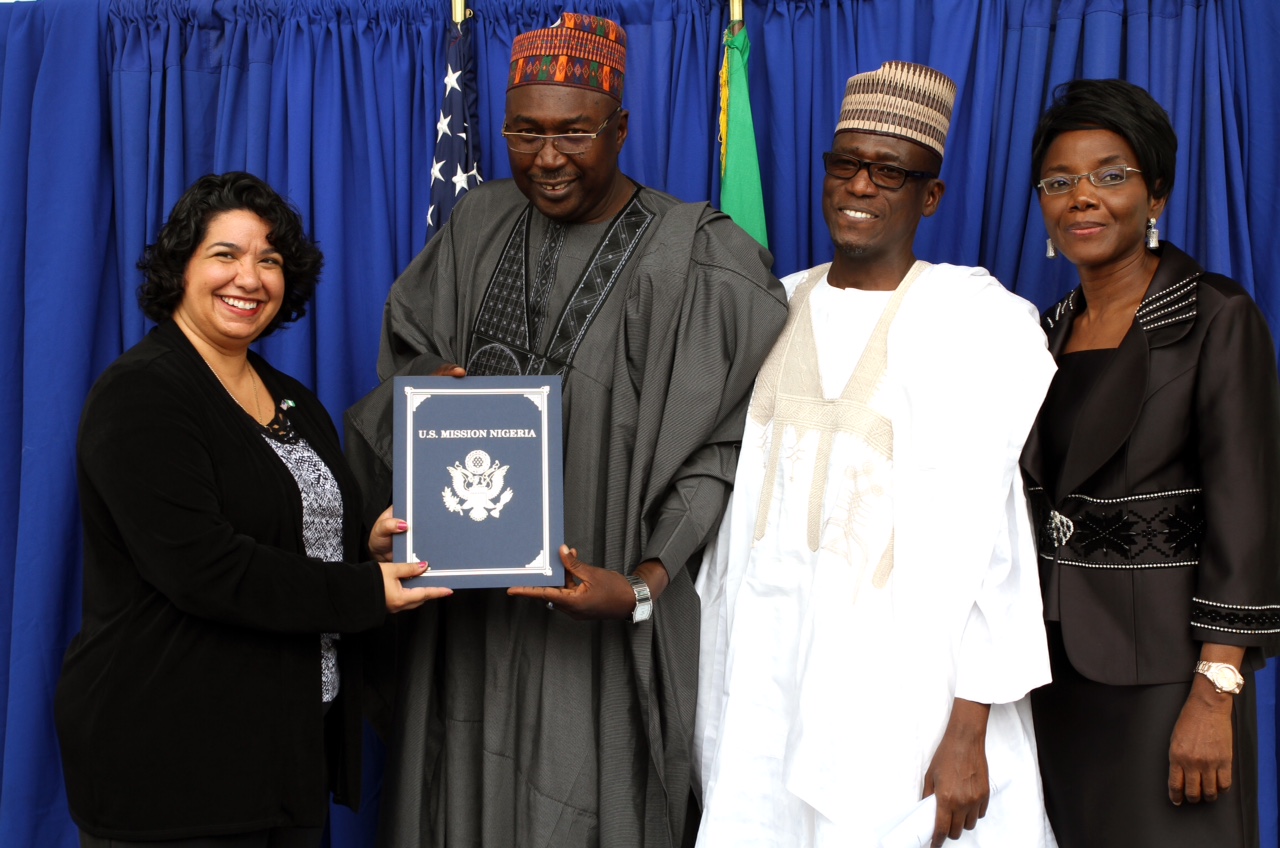 Awards & Recognitions
Barrister Zannah Bukar Mustapha through the activities of the Foundation has been recognized and honoured with the following Awards by the following organiations and agencies:
The Unsung Hero – Daily Trust, 2014.
World Humanitarian Award, 2016.
UNHCR's Annual Nansen Award, 2017. The UNHCR Nansen Refugee Award honours those who give "extraordinary service to the forcibly displaced". Education is one of the most powerful tools for helping refugee children overcome the horrors of violence and forced displacement" said UN High Commissioner for Refugees Filppo Grandi.
1st Runner-up (Finalist) for the 2016 Robert Burns Humanitarian Award.

SUMMARY OF AWARD – The Award is given to those who have saved improved or enriched the lives, improved or society as a whole, through self-sacrifice, selfless service, hands-on charitable or volunteer work or other acts.

2017 Aurora Prize Modern Day Hero Award.

SUMMARY OF AWARD – He won the…an award that recognizes the contributions made by individuals for guaranteeing the life and actions of he safe existence of others.
Testimonials
What People Around the World Are Saying
"I am friends with everybody, it doesn't matter who their father is"
"They are the best of friends, (said of his pupils), "This should be a template for world peace"
"The work (Mr.) Mustapha and his team are doing is of the utmost importance"
"Zannah Mustapha and the students of the Future Prowess School he founded for children caught up in the Boko Haram conflict. This week he also won a U.N. Prize for his efforts"
Love what we do? Donate to support our cause